Yuttari (Soaking)
Tabetari (Eating)
Tomattari (Staying)
and so on...
Fukuroda Falls
One of the three famous falls in Japan.
The 121m-high falls flows down into four stages, so it is also called "Yodo-no-Taki (Four times Falls)".
In the cold season, you may see the falls freeze.
HITACHI SEASIDE PARK
Four seasons full of
beautiful flowers.
The most popular one is
Spring Nemophila and
autumn Kochia. Known as
the must-see for this life.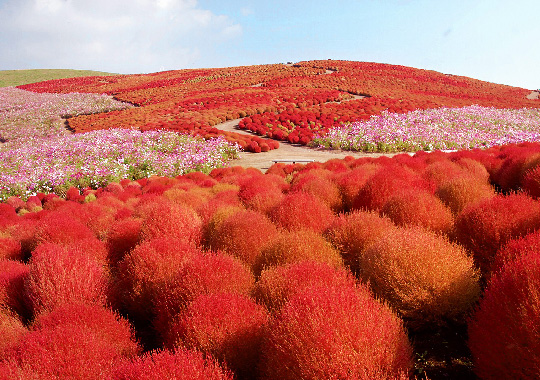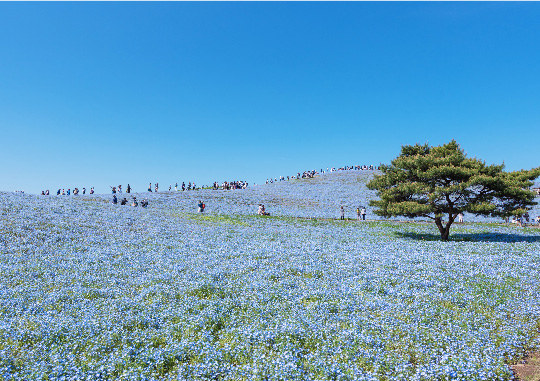 At present, a substitution bus is running between Saigane station and Hitachi-daigo station. for details.
It is believed the hotel's hot spring to be not only effective for neuralgia, muscle pain and fatigue recovery, but also effective for making skin beautiful that will please female customers.
Please enjoy relaxed bathing while looking at the magnificent view from the window.